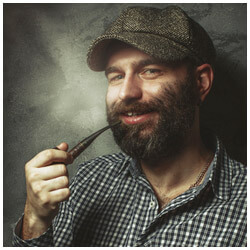 Random fun facts that are truly amazing, very weird, sometimes crazy, very unusual and extremely funny.
---
In Argentina, there is a guitar-shaped forest. It is made out of 7,000 trees and was planted by a farmer in 1979 as a tribute to his deceased wife. Being scared of flying, the farmer himself has never seen his creation first hand from above.
---
In India, kissing in public is not allowed.
---
Unusual death:
Aeschylus, a Greek tragedy playwright, was killed in 455 BC when an eagle, mistaking his bald head for a convenient rock, dropped a tortoise on it. According to Pliny, Aeschylus was spending a lot of time in the open to avoid a prophecy that he would be killed by a falling object.
---
If you live in Switzerland in an apartment building, you mustn't flush your toilet after 10 pm; if you're a man, you also may not pee standing up after 10 pm – the tinkle is just too annoying for the neighbors.
---
People spend an average 22 years of their life asleep.
---
In Germany, you are allowed to drive your car naked if mood takes you that way, but you may not get out of it naked.
---
A stamp that you lick gives you a 0.1 calorie. If you cared to reduce those calories, banging your head against the wall for an hour would take care of 150 calories.
---
The English are always very polite and considerate of their neighbors. That is probably why it is illegal in London to beat your wife after 9 p.m. (16th century law).
---
It was forbidden to buy or sell condoms in Ireland up to the 1990s.
---
Next Part Fun Facts

Part 1
|
Part 2
|
Part 3
|
Part 4
|
Part 5
|
Part 6
|
Part 7
|
Part 8
|
Part 9
|
Part 10
New Fun Facts
|
More Funny Fun Facts
|
More Amazing Fun Facts
---
Check out all our funny categories: