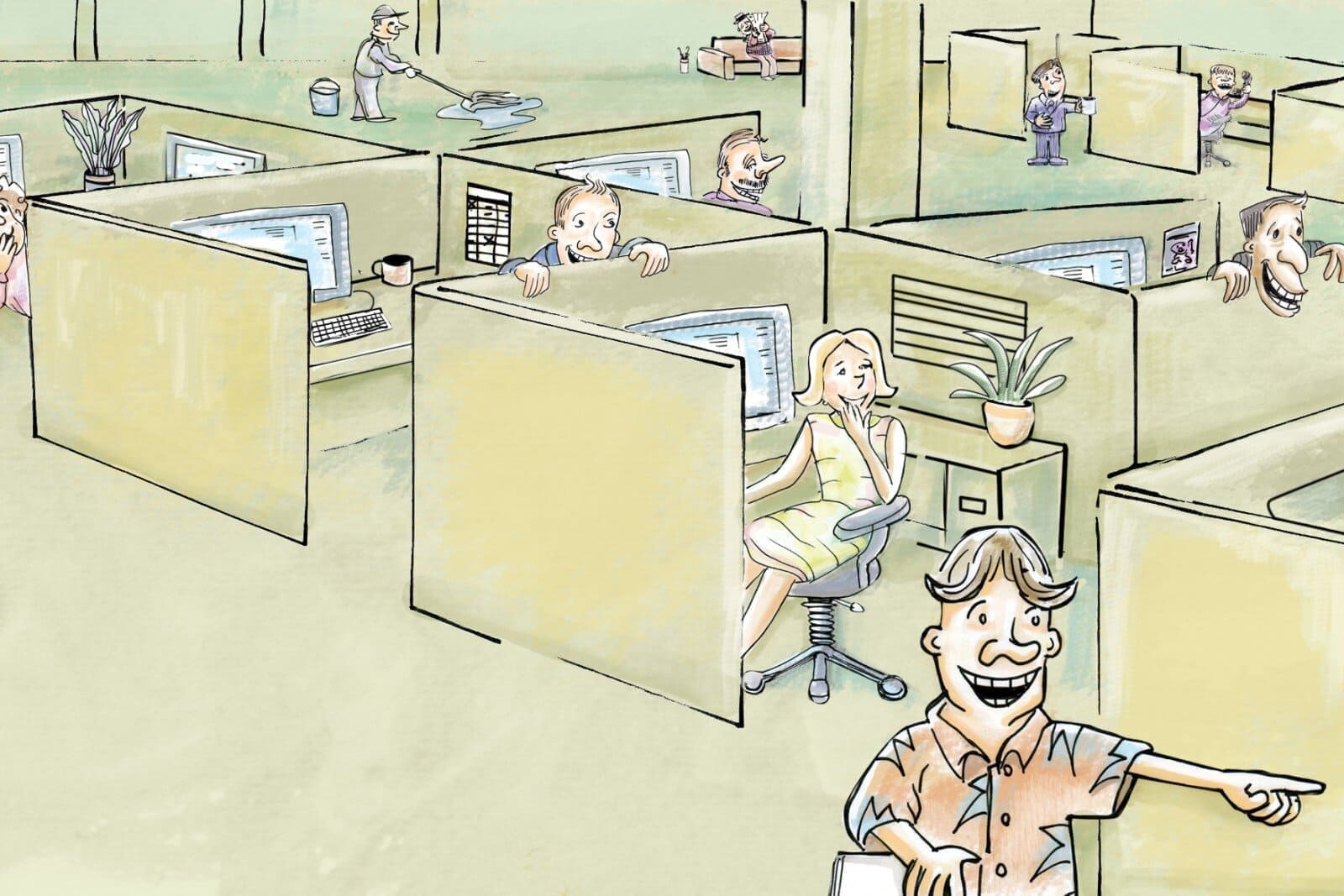 Very Funny Office Jokes and Puns
---
Q: Why did the can crusher quit his job?
A: Because it was soda pressing.
---
What do you call a lawyer who doesn't know the law? A judge.
---
A scientist and a philosopher are being chased by a hungry lion. The scientist makes some quick calculations and says, "It's no good trying to outrun it. It's catching up!" The philosopher keeps a little ahead and replies, "I'm not trying to outrun the lion, I'm trying to outrun you!"
---
What do you have when 100 lawyers are buried up to their necks in sand? Not enough sand.
---
Q: What's the difference between a genealogist and a gynecologist?
A: The genealogist checks the family tree and the gynecologist checks the family bush.
---
If an accountant's spouse cannot sleep, what is the best cure? Ask the accountant to talk about their work.
---
They say what happens in Vegas stays in Vegas, but lawyers can find you anywhere.
---
My memory has gotten so bad it has actually caused me to lose my job.
I'm still employed. I just can't remember where.
---
When an employment application asks who is to be notified in case of emergency, I always write, "A very good doctor".
---
I always tell new hires, don't think of me as your boss, think of me as a friend who can fire you.
---
While taking the interview, the employer asked the candidate:
Employer: So, how long did you work during your'e last job?
Candidate: 30 years
Employer: oh, you look young how old are you
Candidate: 20 years old
The employer was surprised and asked the candidate how she worked 30 years and has only been living for 20 years??
Candidate: Overtime!
---
If every day is a gift, I'd like a receipt for Monday. I want to exchange it for another Friday.
---
To err is human, to blame it on someone else shows management potential.
---
When my boss asked me who is the stupid one, me or him? I told him everyone knows he doesn't hire stupid people.
---
I got fired from the unemployment office on Friday. My boss said, "Clean out your desk, and I'll see you in the office on Monday."
---
Next Partof Work Jokes

Part 1
|
Part 2
|
Part 3
|
Part 4
|
Part 5
|
Part 6
|
Part 7
|
Check out all our funny categories: