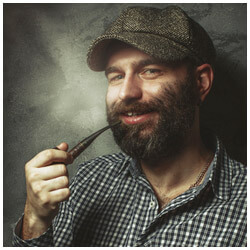 Random fun facts that are truly amazing, very weird, sometimes crazy, very unusual and extremely funny.
---
The Bible mentions all sorts of domesticated animals – with the exception of the cat.
---
A newborn kangaroo can fit in a teaspoon. After it's born, it crawls into the mother's pouch.
---
If you were ever to take up a full scholarly study of the works and life of Marquis de Sade, you would be titled a Sadian rather than a Sadist.
---
Literature aside, the average, healthy person can differentiate between 500 shades of grey.
---
A cow will let herself be led up the stairs, but it will be impossible for you to lead her down the stairs again.
---
Sharks do not get cancer.
---
In France it is illegal to name your pig "Napoleon".
---
The hashtag is really called an "octotroph".
---
An average raindrop falls at the speed of roughly 7 miles an hour.
---
Popcorn wasn't always a beloved movie snack — in fact, prior to the Great Depression, movie theaters hated popcorn.
---
Next Part Fun Facts

Part 1
|
Part 2
|
Part 3
|
Part 4
|
Part 5
|
Part 6
|
Part 7
|
Part 8
|
Part 9
|
Part 10
New Fun Facts
|
More Funny Fun Facts
|
More Amazing Fun Facts
---
Check out all our funny categories: