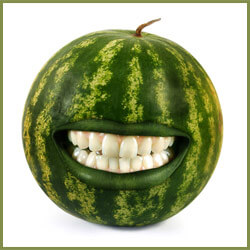 Pun Intended
---
What do you do when balloons are hurt? You helium.
---
Did you hear about the guy who got hit in the head with a can of soda? He was lucky it was a soft drink.
---
I wondered why the baseball was getting bigger. Then it hit me.
---
Have you ever tried to eat a clock? It's very time consuming.
---
Why did the balloon go near the needle?
He wanted to be a pop star.
---
The guests in this hotel are always stealing all the soaps, shower gels and shampoos from their rooms.
Dirty bastards!
---
What did the fish say when it hit its head on a wall?
Dam!!!
---
Apparently taking a day off is not something you should do when you work for a calendar company.
---
I bought shoes from a second hand shop. I think they must've belonged to some junkie though because I've been tripping the whole day.
---
Why did the octopus blush?
He'd just seen the bottom of the ocean!!!!
---
Why did the boy peek down the toilet bowl?
He was trying to find Winnie the Pooh.
---
Why was the toilet paper rolling down the mountain?
-
To get to the bottom.
---
"Why is there music coming out of your printer?"
-
"That will be the paper jamming again!"
---
Sometimes it is very important if a sentence was said by a man or a woman. A good example: "I used a whole pack of tissues during that awesome movie yesterday!"
---
A patient sobs to his doctor: "I feel like a pair of curtains!"
Doctor: "Well pull yourself together man!"
---
Whenever I undress in the bathroom, my shower gets turned on.
---
What did the sea say to the sand? Nothing, it simply waved.
---
Why don't teddy bears ever really eat at their picnics?
Because they're already stuffed.
---
I never knew eggs were good for the eyes, but my cousin claims they gave him eggcelent vision.
---
Next Part of Best Puns

Part 1
|
Part 2
|
Part 3
|
Part 4
|
Part 5
|
Part 6
---
Check out all our funny categories: