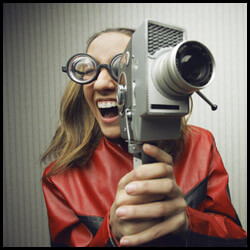 75 of the Best Youtube Videos
---
Why DC's Justice League Might Not Suck
---
Funny Videos Of Funny Animals
---
Cats are so funny you will die laughing - Funny cat compilation
---
Originals / Why Did I Order the Shit Salad?
---
Flying fish in the living room. They call them air swimmers.
---
An astronaut steels balls from golfers.
---
A German magician pulls out things out of his iPad.
---
Funny way to lose weight.
---
A grandfather surprises teenagers with his soccer skills.
---
A cat's funny reaction to owner's attempts to brush her teeth.
---
Guy trying to fire up a rocket from his pants.
---
A man slips in a fitness studio and rescues the situation in a very funny way.
---
A guy on a boat gets a slap in the face from a fish.
---
Next Partof Fanny Video

Part 1
|
Part 2
|
Part 3
|
Part 4
|
Part 5
|
Check out all our funny categories: