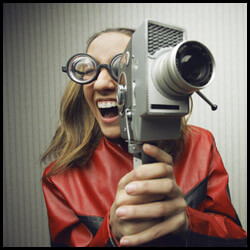 75 of the Best Youtube Videos
---
The revenge of the cat.
---
This Chinese guy throws basketballs extremely fast.
---
A guy attacks a woman in a subway and becomes the joke of the day.
---
They built a bridge out of glass in China. It is funny to watch how people get scared when trying to cross it.
---
A car totally built out of Lego blocks.
---
Very funny dance by an Indian boy.
---
27 naughty dogs.
---
A man wants to pay but ends up one floor below.
---
A fashion model disappears through the floor.
---
A man riding his extremely tiny bicycle.
---
A journalist gets totally scared while reporting about a chicken farm.
---
Next Partof Fanny Video

Part 1
|
Part 2
|
Part 3
|
Part 4
|
Part 5
|
Check out all our funny categories: