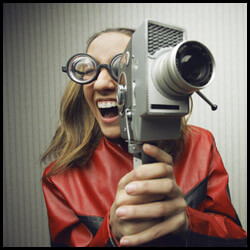 75 of the Best Youtube Videos
---
A Russian guy gets eaten by a snow mobile. Luckily, he survives.
---
Techno fans dancing to Benny Hill sound track.
---
Applicants for a martial arts movie trying to show their nonexistent skills.
---
A bunny steals a cookie from a kid and hops away.
---
A talk show host gets a laughing fit while discussing a serious topic.
---
Aladdin prank. A guy in an Aladdin costume drives a skateboard disguised as a carpet.
---
This bird can do laser sounds.
---
A very sweet dog constantly looks like he's trying to see around the corner.
---
Very, very weird German advertisement for Goosher fruit candy.
---
A guy dressed himself as a car seat and scared drive-through employees.
---
First Partof Fanny Video

Part 1
|
Part 2
|
Part 3
|
Part 4
|
Part 5
|
Check out all our funny categories: