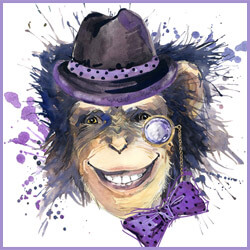 Birthday Jokes and Funny Birthday Wishes
---
You've really made it if you become more than 100 years old. Statistically, there are very few people over 100 that die.
---
Honey, you really don't have to do the dishes on your birthday. Do it tomorrow.
---
Pamela says on her 16th birthday: Daddy, don't you think I'm old enough to get my drivers' licence?
-
Father replies: You – yes. Our car – no.
---
Is it getting warmer here or is it all the candles on your birthday cake?
---
Little Johnny: Mummy, when was I born?
-
Mummy: 20th of April.
-
Little Johnny: Wow, what a coincidence. It is the exact date when I have my birthday.
---
What birthday gift will most offend a state employee?
-
A motion detector.
---
Thank you, grandpa. The violin you gave me for my last birthday already brought me a lot of money.
-
Really? You play so well?
-
Not at all. But mom and dad give me money to stop playing.
---
All the best for your birthday. May you live to be at least 95 and die happy and satisfied in a warm bed, shot by a jealous husband.
---
Next Part Birthday Jokes and Birthday Wishes

Part 1
|
Part 2
|
Part 3
|
Part 4
|
Part 5
---
Check out all our funny categories: