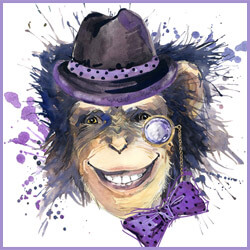 Birthday Jokes and Funny Birthday Wishes
---
Knock, knock!
Who's there?
Jimmy.
Jimmy who?
Jimmy birthday cake! I'm starving!
---
Honey what do you wish for your birthday?
-
I want a divorce.
-
Sorry, I wasn't intending to spend that much.
---
Chuck Norris ate his birthday cake before anybody had the chance to tell him that there was a stripper inside.
---
Many years have passed since the world saw your smile for the first time. Many years.
---
You know you are getting old when you start getting birthday cards from your orthopaedist.
---
Wow you survived another year. Happy birthday.
---
Signs you are getting older: You have to scroll down a lot before hitting your age in an online form.
---
I don't know what is with the youth today. No manners. They turn 16 and go on stupid wild parties while forgetting their mothers' 30th birthday
---
Today you broke a world record. You've never been as old as you are now. Happy Birthday.
---
Happy birthday. In dog years, you're dead.
---
When I was born I was so surprised, I didn't talk for a year and a half.
---
Next Part Birthday Jokes and Birthday Wishes

Part 1
|
Part 2
|
Part 3
|
Part 4
|
Part 5
---
Check out all our funny categories:
Check out all our funny categories: