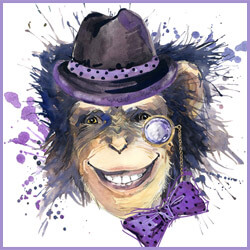 Birthday Jokes and Funny Birthday Wishes
---
Old people shouldn't eat health foods. They need all the preservatives they can get. ~ Robert Orben
---
I like birthdays but I think too many can kill you.
---
A word of wisdom for you on your birthday: Smile while you've still got teeth! Happy Birthday!
---
"Wow, this birthday cake sure is crunchy."
-
"It's usually not supposed to be eaten with the plate!"
---
Are we becoming older and wiser?
-
No, we're becoming older and wider!
---
How to tell you're getting old? You visit an antique auction and get bid on by four people.
---
Q: What goes up and never comes down?
-
A: Your age.
---
First Part Birthday Jokes and Birthday Wishes

Part 1
|
Part 2
|
Part 3
|
Part 4
|
Part 5
---
Check out all our funny categories: