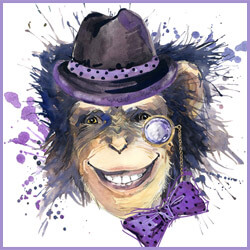 Birthday Jokes and Funny Birthday Wishes
---
What's the best type of present?
-
Yet another present!
---
Father: Happy birthday my boy! And what would you like as a gift?
-
Son: A dog.
-
Father: I'm sorry, but you know that's not possible.
-
Son: Ok, then I want to be the father for one day and you the son.
-
Father: Ok, no problem.
-
Son: Fantastic. Son, get dressed, we'll go to the animal shelter to look for a nice puppy.
---
Knock, knock!
Who's there?
Mark.
Mark who?
Mark your calendars ladies and gentlemen . . . my birthday is coming!
---
You're not getting old. You're getting classy.
---
Q: What do you give a Tasmanian devil for his birthday?
A: I don't know, but you'd better hope he likes it!
---
You don't get smarter when you become older. There just aren't so many stupid things left that you haven't done yet.
---
It's my wife's birthday on Monday. I asked her last month what she would like to get as a present. 'Oh, I don't know,' she told me, 'anything with diamonds would be lovely." I bet she's going to love her brand new set of playing cards!
---
The problem with getting older is you get dry dreams and wet farts.
---
Your upcoming birthday reminds me of the words of the old Chinese scholar: Yung No Mo
---
What do you always get on your birthday?
Another year older!
---
Next Part Birthday Jokes and Birthday Wishes

Part 1
|
Part 2
|
Part 3
|
Part 4
|
Part 5
---
Check out all our funny categories: