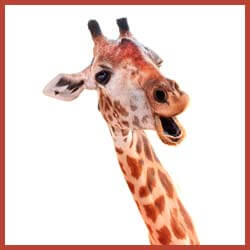 Hilarious Jokes
Seriously good jokes!
---
I just got a photo from a speeding camera through the mail. I sent it right back – way too expensive and really bad quality.
---
A duck walks into a bar.
It asks the barkeeper: "Do you have bread?"
Bartender: "No."
Duck: "Do you have bread?"
-
Bartender: "NO!"
-
Duck: "Do you…"
Bartender: "LISTEN! I HAVE NO BREAD AND IF YOU ASK ME ONE MORE TIME, I'M GONNA NAIL YOU TO THAT WALL!!!"
Duck: "Do you have nails?"
Bartender: "NO!"
Duck: "Do you have bread?"
---
Little Johnny once bought his Grandma a very nice, luxurious toilet brush for her birthday. But when he went to visit her a couple of weeks later, it wasn't in the bathroom.
Little Johnny asked his Grandma, "Gran, what happened to the toilet brush I gave you?"
"Darling, I'm sorry but I just didn't like it. After all those years, I've gotten used to the toilet paper, and this new thing was just too scratchy."
---
A man has usually no idea how often he normally farts. That is, until he spends 24 hours with a girl he likes.
---
How did Capitan Hook die?
He got distracted and wiped his butt with the wrong hand.
---
A man in a butcher shop: "I would like bull testicles please"
-
Butcher: "Me too"
---
Why did the dinosaur cross the road?
Because the chicken hasn't evolved yet.
---
Most of the time, when you cry, nobody notices the tears you shed. Most of the time, when you're facing trouble, nobody feels your pain. But try farting in public just one time!
---
A child's observation: If a mother laughs at dad's jokes, we have guests.
---
What day does the egg fear the most? Friday.
---
A guy asks his neighbor in an apartment building: "Mr Trepper, you live directly above me and you have the same 2-room apartment as I do. How many rolls of wallpaper did you buy when you moved in?
"We got 18 rolls," answers the neighbor.
Two months later the guy meets his neighbor again and says, "It's really funny – I put the wallpaper on everywhere and I still had 10 rolls left over."
Neighbor smiles, "Yeah, so did we."
---
Next Part of the Best Hilarious Jokes

Part 1
|
Part 2
|
Part 3
|
Part 4
|
Part 5
|
Part 6
|
Check out all our funny categories: