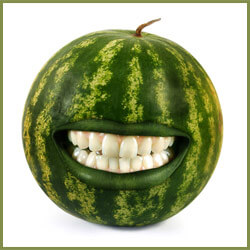 Pun Intended
---
A guy was taking his girlfriend to prom. Getting ready, he went to a tux rental shop. There was a huge line but he eventually got his tuxedo.
He then went to the florist. Again, there was a huge line, but he got the orchid in the end.
Then he went to the limo rental place, and there was a big line there too! But he eventually managed to rent one.
They got to the prom and danced for a little bit, and then his girlfriend asked for some punch. He went to get it – but there was no punch line.
---
I used to suffer from soap addiction, but I'm clean now.
---
The most exciting beverage for a soccer player? The penaltea!
---
What is the computer's favorite food? Microchips.
---
How to embarrass an archaeologist? You give him a used tampon and ask him to determine which period it came from.
---
When you get depressed in the middle of winter, just chuck some butter from your window.
You'll see a butterfly.
---
So, you're not afraid of ghost puns? That's the spirit!
---
I've heard about a scarecrow that won a prize. It was totally outstanding in its field.
---
Can February March? No, but April May.
---
Have you heard about the fire in the shoe factory?
Hundreds of soles were lost!
---
The local gene pool looks like it could use quite a bit of chlorine.
---
Scientists have never been able to pinpoint the exact location of Santa Claus' birthplace, so they agreed to refer to him as "North Polish".
---
Care to seduce a large woman? Piece of cake.
---
Next Part of Best Puns

Part 1
|
Part 2
|
Part 3
|
Part 4
|
Part 5
|
Part 6
---
Check out all our funny categories: