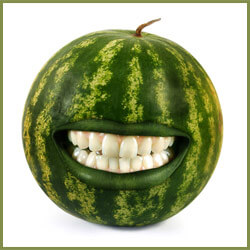 Pun Intended
---
"I've seen this show about beavers last night – best dam documentary I've ever seen!"
---
Two wi-fi antennas got married last Saturday. The reception was fantastic.
---
Why did the party of ghosts ride on the elevator?
They wanted to lift their spirits.
---
What do you call your sweetheart when she loses her eyes? No idea.
---
I can't stand jokes about German sausages. They really are the wurst.
---
Velcros are just a big rip-off.
---
Why did the calf cross the road?
It wanted to get to the udder side.
---
What lies on the ocean bed, twitching uncontrollably? A nervous wreck.
---
Q: Who is the son of the sea?
A: The "season".
---
What would you call the child of a vampire and a snowman? Frostbite.
---
I wonder how letters ever get to the recipient. The envelopes, afterall, are stationery.
---
Do you know how they make holy water? They boil the hell out of it!
---
Son: Dad, have you seen my sunglasses?
Dad: No, have you seen my dad glasses?
---
Next Part of Best Puns

Part 1
|
Part 2
|
Part 3
|
Part 4
|
Part 5
|
Part 6
---
Check out all our funny categories: