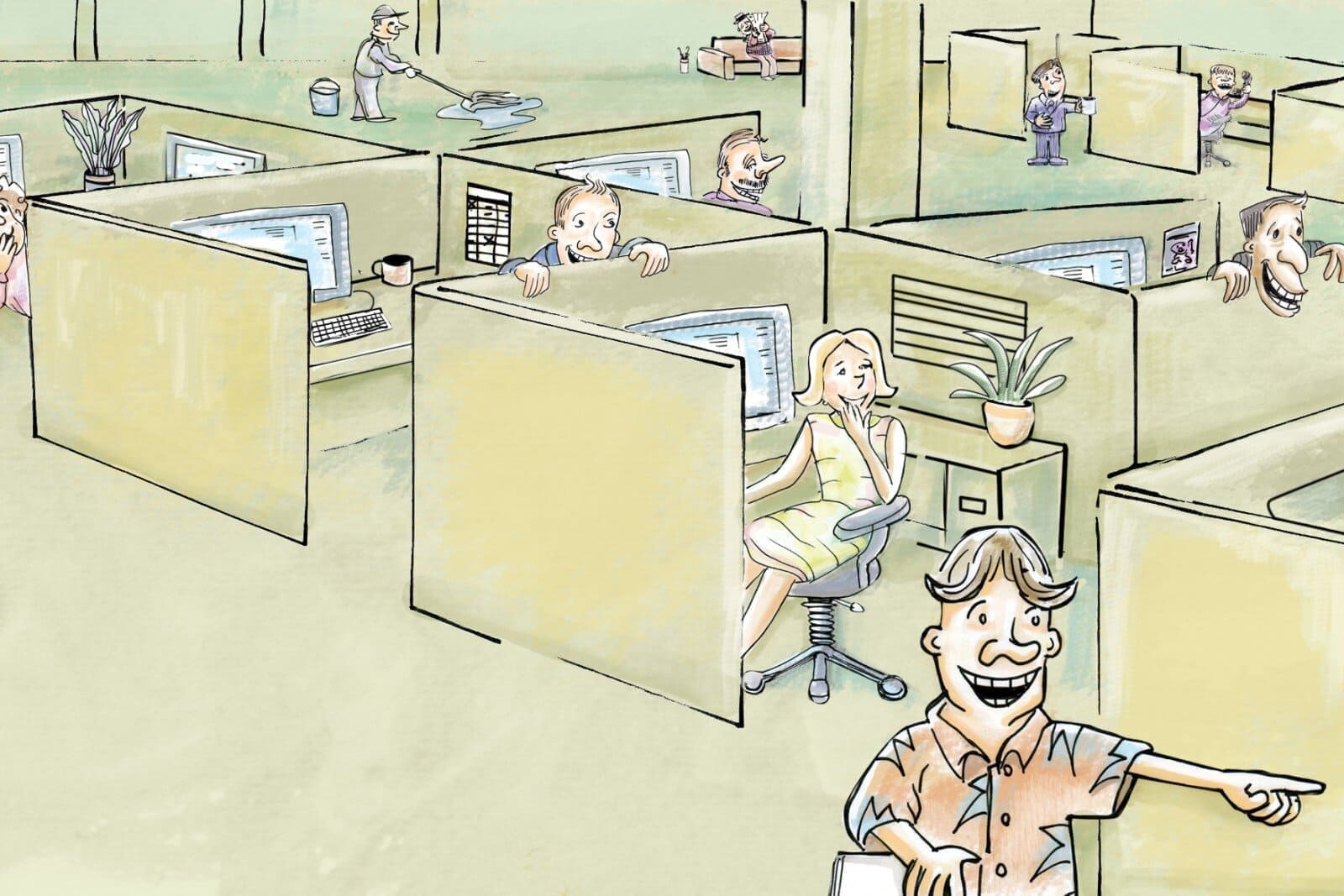 Very Funny Office Jokes and Puns
---
Being an astronaut is funny. It's the only job where you get fired before you start work.
---
What do your boss and a slinky have in common? They're both fun to watch tumble down the stairs.
---
Why is christmas just like the day at the office?
You do all the work and the fat guy with the suit gets all the credit.
---
What is the difference between a waitress who works in a strip club and an actual stripper?
About two weeks.
---
If debugging is the process of removing software bugs, then programming must be the process of putting them in.
---
Boss: Do you believe in life after death?
Employee: No, because there is no proof of it.
Boss: Well there is now !
Employee: How?
Boss: When you left yesterday saying that you have to go to your uncle's funeral, your uncle came here looking for you after you left
---
Things really haven't gotten worse. We've just improved our inter-departmental communication skills.
---
A bus station is where a bus stops. A train station is where a train stops. On my desk, I have a work station…
---
Artificial intelligence is no match for natural stupidity.
---
A work week is so rough that after Monday and Tuesday, even the calendar says WTF.
---
The right to be heard does not automatically include the right to be taken seriously.
---
Stress is when you wake up screaming and you realize you haven't fallen asleep yet.
---
I don't mind coming to work, it's the 8-hour wait to go home I can't stand.
---
If at first you don't succeed, redefine success.
---
There is a new trend in our office: everyone is putting names on their food.
I saw it today, while I was eating a sandwich named Kevin.
---
Feeling stressed out? Make a nice cup of hot tea and then spill it in the lap of whoever's bugging you.
---
The boss frowns on anyone yelling: "Hey Weirdo!" He says too many people look up from their work.
---
A diplomat is someone who can tell you to go to hell in such a way that you will look forward to the trip.
---
Next Partof Work Jokes

Part 1
|
Part 2
|
Part 3
|
Part 4
|
Part 5
|
Part 6
|
Part 7
|
Check out all our funny categories: