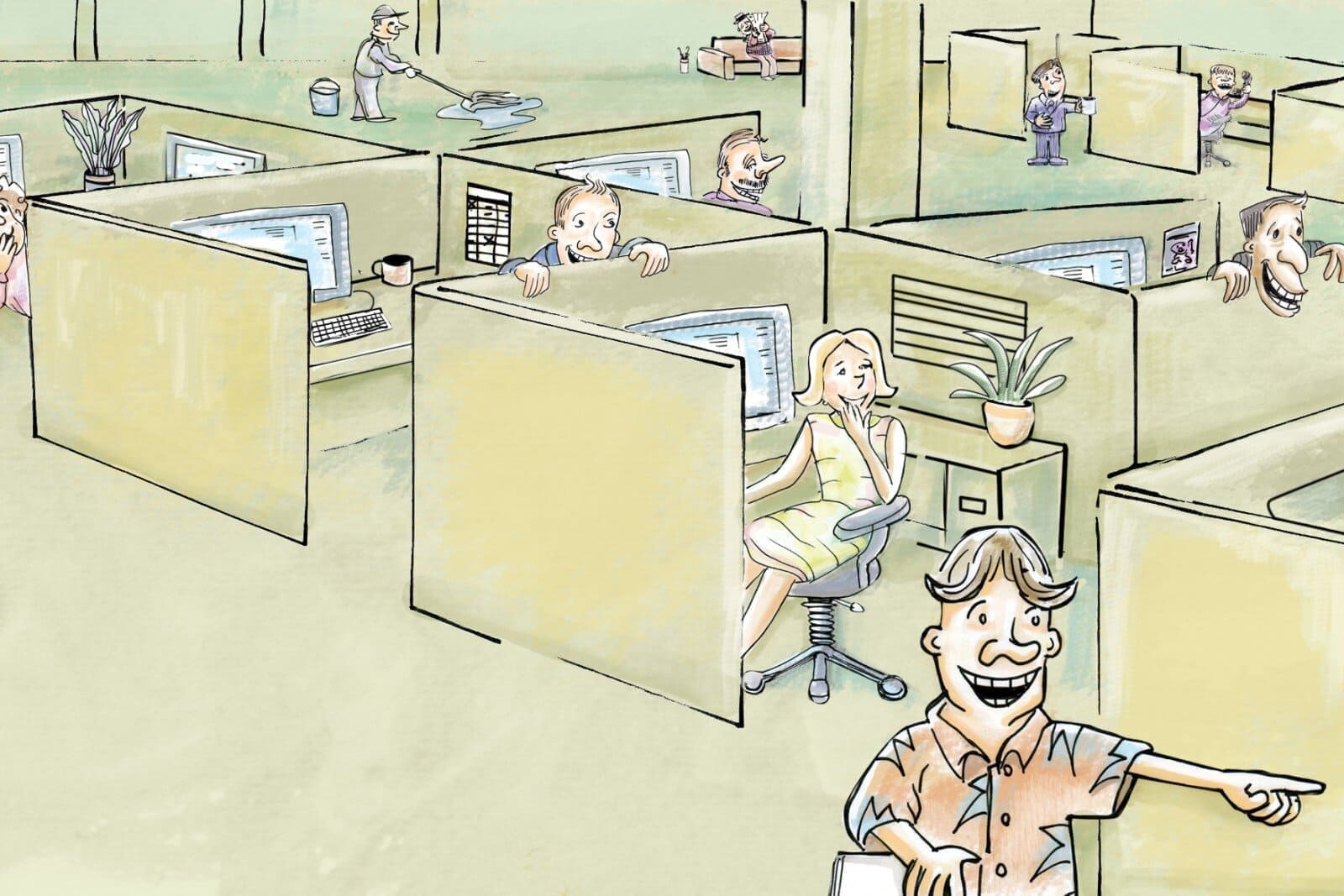 Very Funny Office Jokes and Puns
---
The reason we "nod off to sleep" is so it looks like we're just emphatically agreeing with everything when we're in a boring meeting.
---
To steal ideas from one person is plagiarism. To steal from many is research.
---
He who smiles in a crisis has found someone to blame.
---
I couldn't work today because of an eye problem. I just can't see myself working today.
---
My boss told me that there is no such thing as problems, only opportunities.
I said, "That's great. Well I have a serious drinking opportunity."
---
Some cause happiness wherever they go. Others whenever they go.
---
How do construction workers party? They raise the roof.
---
My resumé is just a list of things I hope you never ask me to do.
---
I don't work well under pressure… or any other circumstance.
---
My annual performance review says I lack "passion and intensity." I guess management hasn't seen me alone with a Big Mac.
---
A clean desk is a sign of a cluttered desk drawer.
---
While visiting a friend in the hospital, a young man notices several pretty nurses, each one of them wearing a pin designed to look like an apple.
"What does the pin signify?" he asks one of them.
"Oh! Nothing," she says with a chuckle, "we just use it to keep the doctors away."
---
If our boss makes a mistake, it is our mistake.
---
I didn't say it was your fault, I said I was blaming you.
---
What did the fireman name his two sons? Jose and Jose B.
---
Next Partof Work Jokes

Part 1
|
Part 2
|
Part 3
|
Part 4
|
Part 5
|
Part 6
|
Part 7
|
Check out all our funny categories: