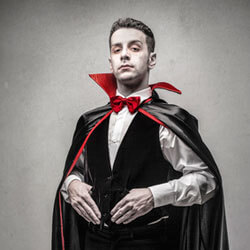 Amazingly Funny Quotes
Funny, witty, sarcastic, amazing - the best the cream of society came up with and was caught saying.
---
Three can keep a secret, if two of them are dead.
-
Benjamin Franklin
---
Roses are red, violets are blue, I'm a schizophrenic and so am I.
-
Bill Murray
---
"Running is the best way to remind yourself how much you love sitting."
–
Bill Murray
---
We learn from experience that men never learn anything from experience.
-
George Bernard Shaw
---
Those are my principles, and if you don't like them… well, I have others.
-
Groucho Marx
---
If you can't beat them, arrange to have them beaten.
-
George Carlin
---
Everyone is entitled to be stupid, but some abuse the privilege.
-
Anonymous
---
A bank is a place where they lend you an umbrella in fair weather and ask for it back when it begins to rain.
-
Robert Frost
---
Hard work never killed anybody, but why take a chance?
-
Edgar Bergen
---
"If you ever feel unattractive, just remember that you look like your ancestors and all of them got laid."
–
Bill Murray
---
I never forget a face, but in your case I'll be glad to make an exception.
-
Groucho Marx
---
The trouble with political jokes is that very often they get elected.
-
Will Rogers
---
Do not take life too seriously. You will never get out of it alive.
-
Elbert Hubbard
---
First Part Funny Quotes

Part 1
|
Part 2
|
Part 3
|
Part 4
|
Part 5
|
Part 6
|
Part 7
|
Part 8
|
Part 9
|
Part 10
---
Check out all our funny categories: