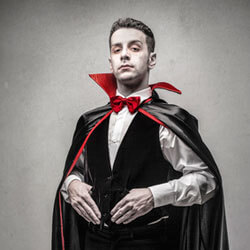 Amazingly Funny Quotes
Funny, witty, sarcastic, amazing - the best the cream of society came up with and was caught saying.
---
To attract men, I wear a perfume called New Car Interior.
-
Rita Rudner
---
Some cause happiness wherever they go; others whenever they go.
-
Oscar Wilde
---
"I'm planning to adopt a dog soon, it wasn't my first choice but my doctor told me I can't have any biologically."
–
Bill Murray
---
Inside me there's a thin person struggling to get out, but I can usually sedate him with four or five cupcakes.
-
Bob Thaves
---
Politicians and diapers have one thing in common. They should both be changed regularly, and for the same reason.
-
José Maria de Eça de Queiroz
---
To keep your marriage brimming, with love in the loving cup, whenever you're wrong admit it; whenever you're right shut up.
-
Ogden Nash
---
Two things are infinite, the universe and human stupidity, and I am not yet completely sure about the universe.
-
Albert Einstein
---
The odds of going to the store for a loaf of bread and coming out with only a loaf of bread are three billion to one.
-
Erma Bombeck
---
You want a friend in Washington? Get a dog.
-
Harry S. Truman
---
"The second I get shampoo in my eyes, I'm 100% sure there's a murderer in my bathroom."
–
Bill Murray
---
Life expectancy would grow by leaps and bounds if green vegetables smelled as good as bacon.
-
Doug Larson
---
Next Part Funny Quotes

Part 1
|
Part 2
|
Part 3
|
Part 4
|
Part 5
|
Part 6
|
Part 7
|
Part 8
|
Part 9
|
Part 10
---
Check out all our funny categories: