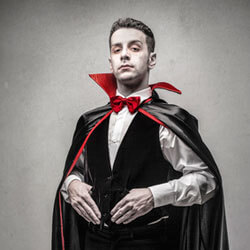 Amazingly Funny Quotes
Funny, witty, sarcastic, amazing - the best the cream of society came up with and was caught saying.
---
Isn't it a bit unnerving that doctors call what they do "practice"?
-
George Carlin
---
If you think nobody cares if you're alive, try missing a couple of car payments.
-
Flip Wilson
---
"What's my type? Someone who is supportive. Someone who is warm. Someone I can just curl up and relax with. Wait I'm describing my bed again."
–
Bill Murray
---
If you steal from one author, it's plagiarism; if you steal from many, it's research.
-
Wilson Mizner
---
"My dream job would be the Karma delivery service."
–
Bill Murray
---
If A is success in life, then A is equal to X plus Y plus Z. Work is X; Y is play; and Z - keeping your mouth shut.
-
Albert Einstein
---
Patience is something you admire in the driver behind you, but not in the one ahead.
-
Bill McGlashen
---
How is it that one careless match can start a raging forest fire, yet it takes an entire box to start a campfire?
-
Anonymous
---
My mother never saw the irony in calling me a son-of-a-bitch.
-
Jack Nicholson
---
Do you think you're safe in a car with your seatbelts on? Dream on. My friend thought so. Now she's pregnant.
-
Anke Engelke
---
Laughter is like a windshield wiper, it won't stop the rain but it will allow you to keep going.
-
Anonymous
---
I was such an ugly kid. When I played in the sandbox the cat kept trying to cover me up. - Rodney Dangerfield
---
"If you live to be one hundred, you've got it made. Very few people die past that age. "
-
George Burns
---
I couldn't repair your brakes, so I made your horn louder.
-
Steven Wright
---
Next Part Funny Quotes

Part 1
|
Part 2
|
Part 3
|
Part 4
|
Part 5
|
Part 6
|
Part 7
|
Part 8
|
Part 9
|
Part 10
---
Check out all our funny categories: