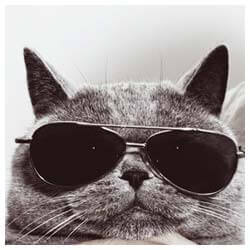 Cool and Funny Sayings
Amusing sayings, humorous quotes, funny proverbs, phrases, slogans, smart remarks for any occasion, witty wisdoms for fun and reflection.
---
When a bird hits your window, how do you know God isn't playing Angry Birds with you?
---
Funny bumper stickers:
Do we know each other? No? Then please keep your distance.
Sure, overtake me if you want. We'll meet again at the next traffic light.
Braking is for suckers.
Am I driving too close in front of you?
Escape vehicle. Please do not park too close.
I'm also lost. There's no need to follow me.
---
Interesting status update:
9 out of 10 voices in my head say that I'm crazy. The tenth is humming.
---
WARNING: Alcohol consumption may cause you to think that you are whispering when you are quite definitely not.
---
They say good, honest work never did anybody any harm, but I don't want even the slightest risk.
---
Did you see (or possibly get) a bad hairdo?
I wonder what the hairstylist does for a living...
---
Send out your heart to the emancipation movement, bearded women want to be loved too.
---
It's funny how many people get mad when a sentence doesn't end as they carrot juice.
---
Never drive faster than a guardian angel can fly.
---
I'm very sorry about all those texts I sent you last night, unfortunately, my phone was drunk.
---
When you don't know the answer or perhaps you don't want to say:
I will now answer you with a direct and unequivocal "maybe".
---
Experts say you shouldn't eat at night. So who put the light bulb in the refrigerator?
---
When you're late:
I'm never late. The others are simply too early!
---
When somebody is totally angry, why not say:
"Yes, young Skywalker. Come over to the dark side of the Force."
---
When somebody has a belly ache or doesn't feel well, why not cheer them up with:
Ah, you've been nibbling from the loo again, haven't you.
---
If I'm not back in five minutes, just wait longer
---
First PartFunny Sayings

Part 1
|
Part 2
|
Part 3
|
Part 4
|
Part 5
|
Part 6
|
Part 7
|
Part 8
|
Part 9
|
Part 10
---
Check out all our funny categories: