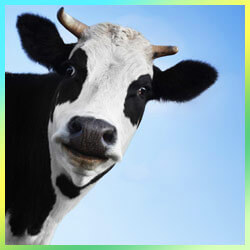 New Jokes
Fresh and Funny!
---
An optimist sees light at the end of a tunnel and thinks it's an exit.
A pessimist sees light at the end of a tunnel and assumes it is an onrushing train.
The train conductor sees two stupid guys staggering on train tracks.
---
A woman starts chatting to a man on a subway: "Hello my name is Margaret."
The man replies: "Mine not."
---
Today, I found a mosquito, I sat right next to it and kept on buzzing so he would see what it's like, not being able to sleep!
---
I thought I'd tell you a good time travel joke – but you didn't like it.
---
A wife hangs up after about a half-hour on the phone. The husband is surprised, "Wow, that was quick - usually you women are at it for two hours at least!" "Yeah, well, it was a wrong number."
---
Paul: I have good news and bad news. Which do you want to hear first?
Michael: The good news.
Paul: The good news is that I have no bad news.
---
To be stung by a mosquito is not very pleasant. But the thought that an insect with just 10 brain cells could mess up your entire night is something quite different.
---
If you accidentally drop your iPhone in the water, leave it lying on top of a bowl of rice for 24 hrs. The rice attracts Asians who will automatically fix your electronics for you.
---
An elderly man was on the operating table, about to be operated on by his son, a famous surgeon. Just before they put him under, he asked to speak to his son:
"Don't be nervous, boy, just do your best and just remember, if it doesn't go well, if something happens to me… your mother is going to come and live with you and your family."
---
What do you call a woman who always knows for sure where her husband is? A widow.
---
Did you hear about the new restaurant on the moon? The food was good, but there really wasn't much atmosphere.
---
Next PartBest New Jokes

Part 1
|
Part 2
|
Part 3
|
Part 4
|
Part 5
|
Part 6
|
Part 7
|
Part 8
|
Part 9
|
Part 10
|
Check out all our funny categories: