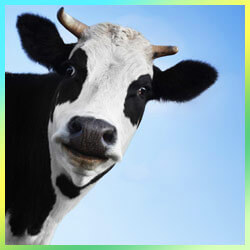 New Jokes
Fresh and Funny!
---
What do you get if you crossbreed a cute Easter rabbit with an insect?
Bugs Bunny.
---
Bishop to the Pope: Congratulations on your name's day Your Holiness!
-
Pope: But today we do not commemorate the name of Benedict?
-
Bishop: It is the 16th, though.
---
Fantastic exercise that really helps you to lose weight: Turn your head to the left. Good. Turn your head to the right. Very good. Repeat this exercise whenever you are offered any food.
---
At a first date:
He: "I work with animals every day!"
She: "Oh how sweet! What is it that you do?"
He: "I'm a butcher."
---
I just like to sleep naked. The air-hostess could have been a bit more understanding.
---
Be polite to every idiot you meet. He could be your boss tomorrow.
---
My cat got ran over by a truck yesterday and survived.
I'm worried.
---
New category:
Fart Jokes
|
Funny Riddles and Answers
---
I ate 4 bowls of delicious alphabet soup. After that I had a massive vowel movement.
---
They say you can't get a decent job without education. But look at Albert Einstein – he was a drop-out and still ended up being the first man on the Moon!
---
Next PartBest New Jokes

Part 1
|
Part 2
|
Part 3
|
Part 4
|
Part 5
|
Part 6
|
Part 7
|
Part 8
|
Part 9
|
Part 10
|
Check out all our funny categories: