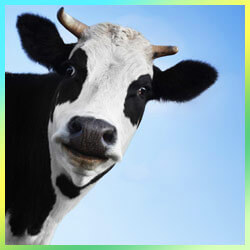 New Jokes
Fresh and Funny!
---
Around 50% of our youth sees the future in a positive way. The other half doesn't have the money to buy the drugs.
---
I fear my neighbor may be stalking me, she's been googling my name last night on her computer. I saw it clearly through my binoculars.
---
Q: How long does a Russian need to reach a BAC of 0,8?
A: About two days of no drinking.
---
She: I have a doctor's appointment today but I really don't want to go…
He: Just call in sick then.
---
New category:
Cat Jokes
|
Redneck Jokes
---
Two flies are sitting on a pile of dog poop. One suggests to the other: "Do you want to hear a really good joke?"
The other fly replies: "But nothing disgusting like last time, I'm trying to eat here!"
---
A man noticed his credit card has been stolen - but he never reported it. The thief was still spending considerably less than his wife.
---
Whatever you do, always give 100%. Unless you are donating blood.
---
Waiter, I am outraged. There is one hair in my soup.
-
And what do you expect for this price? A whole wig?!
---
Two men are stranded on a deserted island. One despairs, but the other one claps him assuredly on the back and says, "Don't worry, they will definitely find us, and soon."
"Really? Why do you think so?" asks the despairing one.
"I owe the IRS five years' worth of taxes."
---
Next PartBest New Jokes

Part 1
|
Part 2
|
Part 3
|
Part 4
|
Part 5
|
Part 6
|
Part 7
|
Part 8
|
Part 9
|
Part 10
|
Check out all our funny categories: