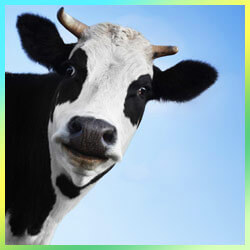 New Jokes
Fresh and Funny!
---
"Excuse me, sir, have you seen a police officer around?"
-
"No, not a soul, actually."
-
"Very good, now give me your wallet, watch and laptop!"
---
A student at a management school came up to a pretty girl and hugged her without any warning.
The surprised girl said, "What was that?"
The guy smiled at her, "Direct marketing!"
The girl slapped him soundly.
"What was that?!" said the boy, holding his cheek.
"Customer feedback."
---
New category:
Pirate Jokes
---
What can I eat in the evening in front of the TV that wouldn't make me fat?
Your fingernails.
>> I love to help in those online Q&A communities.
---
A guy helps an old nun across the street.
She: Thank you very much, young man!
He: No problem. Batman's friends are my friends!
---
A girl asks a boy: "Peter, how much do you love me?"
The boy looks her in the eyes, "Look up at the stars, that's how much I love you."
The girl is confused, "But it's morning, there are no stars?"
Boy nods, "Exactly!"
---
New category:
Clean Jokes
---
Broccoli: Hey, I look like a tree.
Mushroom: Wow, I look just like an umbrella.
Walnut: I look exactly like a brain.
Banana: Man, can we change the topic please?
---
Yes, I've lost to my computer at chess. But it turned out to be no match for me at kickboxing.
---
You won't find anything more poisonous than a harmonious and friendly group of females.
---
Next PartBest New Jokes

Part 1
|
Part 2
|
Part 3
|
Part 4
|
Part 5
|
Part 6
|
Part 7
|
Part 8
|
Part 9
|
Part 10
|
Check out all our funny categories: