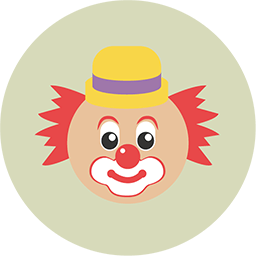 The Funniest Jokes Top 100
---
When my wife starts to sing I always go out and do some garden work so our neighbors can see there's no domestic violence going on.
---
A husband and a wife sit at the table, having dinner. The woman drops a bit of tomato sauce on her white top. "Och, I look like a pig!"
The man nods, "And you dropped tomato sauce on your top!"
---
I'd like to buy a new boomerang please. Also, can you tell me how to throw the old one away?
---
Scientists have now discovered how women keep their secrets. They do so within groups of 40.
---
My wife's cooking is so bad we usually pray after our food.
---
Mother, why do people die so quickly in our family?
...
Mama?
Mama?
Maaaammaaaaaaa!
---
Police officer: Can you identify yourself, sir?
Driver pulls out his mirror and says: Yes, it's me.
---
Why is it a bad idea for two butt cheeks to get married? Because they part for every little shit.
---
Coco Chanel once said that you should put perfume on places where you want to be kissed by a man. But hell does that burn!
---
Next PartFunniest Jokes of All Times

Part 1
|
Part 2
|
Part 3
|
Part 4
|
Part 5
|
Part 6
|
Part 7
|
Part 8
|
Part 9
|
Part 10
See also:
New jokes
---
Check out all our funny categories: