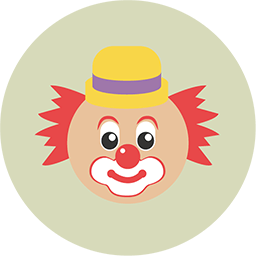 The Funniest Jokes Top 100
---
I'm selling my talking parrot. Why? Because yesterday, the bastard tried to sell me.
---
Do you know why women aren't allowed in space?
-
To avoid scenarios like: "Houston, we have a problem!"
-
"What is the problem?"
-
"Yeah, great, pretend like you don't know what I'm talking about!"
---
"You are so kind, funny and beautiful."
"Oh come on. You just want to get me to bed."
"And smart, too!"
---
I've no home, I haven't got control, I can't see any escape. Way past the time I got a new keyboard.
---
What would you call a very funny mountain?
-
Hill Arious"
---
Do you know what you can hold without ever touching it?
A conversation.
---
Two grains of sand go through the desert. One to the other: "I have the feeling somebody is watching me."
---
Q: What do politicians and diapers have in common?
-
A: Both should be changed regularly, and both for the same reason.
---
Why do cows wear bells?
Their horns don't work.
---
Next PartFunniest Jokes of All Times

Part 1
|
Part 2
|
Part 3
|
Part 4
|
Part 5
|
Part 6
|
Part 7
|
Part 8
|
Part 9
|
Part 10
See also:
New jokes
---
Check out all our funny categories: