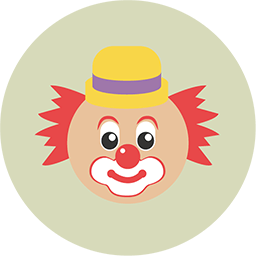 The Funniest Jokes Top 100
---
Q: Why did the shark keep swimming in circles?
A: It had a nosebleed.
---
About 4,000 years ago:
God: I shall create a great plague and every living thing on Earth will die!
Fish: *Winks at God and slips him a $20 note*
God: Correction, I shall create a great flood!
---
27
There is nothing worse than child polio. No wait, there's women's soccer.
---
Me and my wife decided that we don't want to have children anymore. So anybody who wants one can leave us their phone number and address and we will bring you one.
---
What should you put on the tomb stone of a mathematician?
-
He didn't count with this...
---
After many years of studying at a university, I've finally become a PhD… or Pizza Hut Deliveryman as people call it.
---
Q. What's the worst thing about being lonely?
A. Playing Frisbee.
---
Pessimist: Things just can't get any worse!
Optimist: Nah, of course they can!
---
How can you tell you have a really bad case of acne?
It's when the blind try to read your face.
---
It is so cold outside I saw a politician with his hands in his own pockets.
---
Next PartFunniest Jokes of All Times

Part 1
|
Part 2
|
Part 3
|
Part 4
|
Part 5
|
Part 6
|
Part 7
|
Part 8
|
Part 9
|
Part 10
See also:
New jokes
---
Check out all our funny categories: