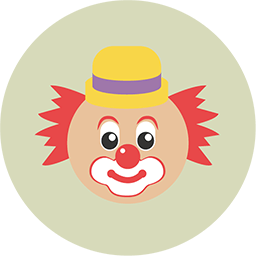 The Funniest Jokes Top 100
---
Little Johnny asks his father:
Where does the wind come from?
-
I don't know.
-
Why do dogs bark?
-
I don't know.
-
Why is the earth round?
-
I don't know.
-
Does it disturb you that I ask so much?
-
No son. Please ask. Otherwise you will never learn anything.
---
I've decided to run a marathon for charity. I didn't want to do it at first, but apparently it's for blind and disabled kids so I think I've got a good chance of winning.
---
A woman in a bikini reveals about 90% of her body.... and yet most men are so polite they only look at the covered parts.
---
They threw me out of the cinema today for bringing my own food. But come on – the prices are way too high, plus I haven't had a barbecue in months.
---
A wife complains to her husband: "Just look at that couple down the road, how lovely they are. He keeps holding her hand, kissing her, holding the door for her, why can't you do the same?"
"Are you mad? I barely know the woman!"
---
Two guys are out hunting in the woods when one of them collapses. He doesn't appear to be breathing, his eyes are glazed over. The other man pulls out his phone with trembling fingers and calls 911. He gasps, My friend is dead! What can I do?
The operator says Please stay calm. I will help you. First of all, let's make sure he's dead. There's a silence, then a gun shot. The guy gets back on the phone and says OK, now what?
---
Doctor says to his patient:
You have Cancer and Alzheimer.
-
Patient: At least I don't have Cancer.
---
Three guys are stranded in a desert. By a stroke of luck, they find a magic genie lamp. The genie grants each of them one wish. The first guy wishes to be back home. Wish granted. The second guy wishes the same. Wish granted. The third guy says, It feels very lonely here now, I wish my friends were with me…" Wish granted.
---
What goes up and down but never moves?
-
The stairs!
---
Next PartFunniest Jokes of All Times

Part 1
|
Part 2
|
Part 3
|
Part 4
|
Part 5
|
Part 6
|
Part 7
|
Part 8
|
Part 9
|
Part 10
See also:
New jokes
---
Check out all our funny categories: