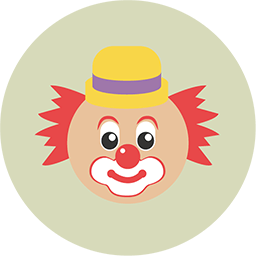 The Funniest Jokes Top 100
---
Man: Hi, do you want to dance?
-
Woman: Yeah, sure!
-
Man: Great, go and dance, I want to talk to your pretty friend!
---
A nice old lady on a bus offers the driver some peanuts. He's happy to take some and, munching, asks her why she isn't having any herself.
"Oh, young man," she says, "they're too hard on my poor teeth, I couldn't."
"Why buy them at all then?" wonders the driver.
"You see, I just love the chocolate they're covered in!"
---
Money doesn't buy you happiness but it can buy you a jet-ski. It is impossible to be sad when you're riding on the jet-ski.
---
Little Red Riding Hood walks all alone through the deep dark wood. Suddenly she hears rustling in a thick bush. Cautiously she moves the branches aside and finds herself facing the big bad wolf.
Oh, Big Bad Wolf, why do you have such huge red eyes?
-
Go away! I'm crapping!
---
Why did the physics teacher break up with the biology teacher? There was no chemistry.
---
I heard women love a man in uniform. Can't wait to start working at McDonalds.
---
I'm certain there are female hormones in beer. When I drink too much, I talk nonsense and I cannot control my car.
---
Why don't cannibals eat divorced women?
Because they're bitter.
---
I asked my North Korean friend how it was to live in North Korea. He said he can't complain.
---
Next PartFunniest Jokes of All Times

Part 1
|
Part 2
|
Part 3
|
Part 4
|
Part 5
|
Part 6
|
Part 7
|
Part 8
|
Part 9
|
Part 10
See also:
New jokes
---
Check out all our funny categories: