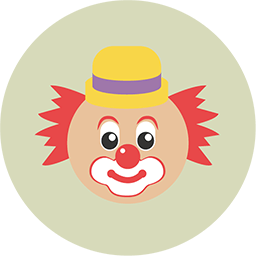 The Funniest Jokes Top 100
---
What is dangerous?
-
Sneezing while having diarrhea!
---
A wife is like a hand grenade. Take off the ring and say good bye to your house.
---
How much do the potatoes cost?
-
2.50.
-
And the bag?
-
The bag is free.
-
Ok, give me the bag.
---
I really don't know which kid I'm supposedly being unfair to, according to my wife, Thomas, Anton, or the fat, ugly one?
---
We have a strange custom in our office. The food has names there. Yesterday for example I got me a sandwich out of the fridge and its name was Michael.
---
Grandpa, why don't you have any life insurance?
So you can all be really sad when I die.
---
Secretary: "Doctor the invisible man has come. He says he has an appointment."
Doctor: "Tell him I cant see him."
---
Why haven't you ever seen any elephants hiding up trees? Because they're really, really good at it.
---
Dentist: You need a crown.
-
Patient: Finally someone who understands me
---
Next PartFunniest jokes of all times

Part 1
|
Part 2
|
Part 3
|
Part 4
|
Part 5
|
Part 6
|
Part 7
|
Part 8
|
Part 9
|
Part 10
See also:
New jokes
---
Check out all our funny categories: